Emerginc presents open workshop on "Mind Power Sales"
on Thursday, 3rd October, 2013 at Hotel Transit, Mumbai
How to be a powerful salesperson, who always overachieves?
The Mind Power Sales workshop is a power-packed day of combining things that you know with some new tools and learn to harness your mind power to dramatically boost your sales and create happy bosses and clients… And an even happier you!
Common challenges faced by individuals in making effective sales.
Do you face any one of these questions in your mind?
I am putting in so much effort, but why can't I meet my targets?
It is difficult to meet targets, and when I do, my next targets increase… How to deal with targets and the boss? When will they understand how difficult it is?
I am not in good form. How can I get my form back?
Sometimes, I lose confidence or get tense just before meeting a customer… What to do?
It is so difficult to connect with or build a relationship with some customers… How can I?
Objective of the workshop
To transform you into a powerful salesperson who always achieves more than targets and whom customers want to meet.
Learning from the workshop
By the end of this workshop, you will be able to:
Set Targets that are bigger than set by your boss, and yet, achieve your bigger targets
Learn the skills of maintaining good form and the secrets of breaking bad form
Build instant connect with the client the first time – when you call them and meet them
Create instant confidence in yourself to solve any problems, in any situation
Create your own luck and become lucky with more customers as well as your boss
Who can benefit?
Frontline sales persons engaged in selling products to the end consumer eg in industries like financial services, insurance, banking, auto, consumer goods, mobile phones, retail, real estate, all types of direct selling to individual and business consumers, etc
Workshop Sessions: A brief overview
Session One : The Mind and it's Mysteries
What is the human mind, and how does it function? What is the conscious mind and what is the unconscious mind? What use can I make of all this knowledge?
Session Two : Mind power and it's effects on Sales
What does Mind Power actually mean? How can I improve my Mind Power? How will it help me increase my sales and get better incentives and faster promotions?
Session Three : Goal Setting to Goal Getting
Understanding to differentiate between Goals and mental states. Find what inspires you & making Goals / Outcomes / Targets Achievable. Learning the framework for constructing achievable goals & targets.Learning the step by step approach for goal setting to goal getting. Accepting the responsibility for, and generating the power to achieve your goals
Session Four : Cycle of Good and Bad form
Discover the deepest Secret of Continuing Success – Good form & breaking Bad form. Learn the key insights of maintaining good form and the tools of breaking the cycle of bad form to come back into good form.
Session Five : Instant Confidence
Learn how to create confidence in yourself to solve any problems, in any situation, almost instantly. Understand the science behind instant confidence and how to use it for yourself to create your own luck in life. Discover tools and techniques to create any emotion or state which will make you powerful to face any situation in sales.
Session Six :Creating comfort and a unique connect with customers
Discover scientific tools and techniques to create a very comfortable first meeting, so that the customer really feels like discussing things with you. Understand and practice the skills of building an instant connect with people when you meet them, so they instantly open up to you.
Session Seven : Personal Development Plan
Create your very own unique easy to do action plan for success!
Workshop Methodology
The workshop will be conducted with a balanced mix of activities, presentations, interactive discussions, case-studies and role plays. There will be an emphasis on applying the tools to actual work and life scenarios.
Facilitator's Profile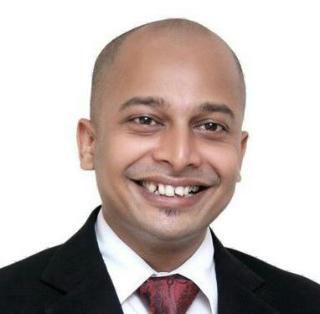 Umesh Soman is the world's first and only trainer to train in and offer accredited certification in NLP (Neuro-Linguistic Programming), purely in Indian languages.
A person whose mission is to introduce "Zing" in the lives of people, he has successfully facilitated over 500 workshops and made a difference in the lives of over 10,000 people across levels & functions. He has trained diverse audiences, including entrepreneurs, executives, professionals and students. Within the arena of behavioural changes, strategic planning, leadership, management, and sales, he is a highly successful facilitator and coach.
Personal counselling and therapy are areas where he has been highly sought out. Based on his experiences, Umesh is currently authoring a book on the basic tools required by people to achieve "Zing".
He is an internationally Certified Professional Behavioural Analyst, Certified Professional Values Analyst, Trimetrix Index Certified and an International Master Trainer for all of these certifications.
He is also an Internationally certified Practitioner, Master Practitioner and Trainer of Neuro-Linguistic Programming, Hypnotherapy and Time Based Techniques; and holds a Diploma in NLP Psychotherapy.
A Sample list of Organisations that UmeshSoman has worked with :
Hindustan Unilever, Unilever Bangladesh, ICICI Prudential, HDFC Life Insurance,Tata Sky, L.G.,Deutsche Bank, HDFC Bank, Axis Bank, Kellog's, Pfizer, Bayer, Prudential, JP Morgan Chase, Modicare, Amway, Vibgyor High School, Aga Khan Educational Services, Bhavans College, RGIT, India Europe International Business School.
For Registration Contact:
Ms. Shivani Jain on +91 77382 78316 or mail us on marketing@emerginc.in
Venue: Hotel Transit, Opp. Hotel Orchid, Domestic Airport, Off Nehru Road, Vile Parle (E), Mumbai
Date: Thursday 3rd October, 2013
Timing: 9:00am – 6:00pm
The investment: Rs. 5,500 + 12.36% S. Tax (Inclusive of Course Material, Breakfast, Lunch and Coffee/Tea)
Early Bird Discounts:
Till 30th August, 2013 Rs. 4,500 + 12.36% S. Tax
Between 31st August, 2013 & 20th September, 2013 Rs. 5,000 + 12.36% S. Tax
Corporate Group Discounts – 5% (In case of nominations of 3-5 participants)
Corporate Group Discounts – 10% (In case of nominations of 6 or more participants)