Emerginc presents a two-day open workshop on "Leadership" on Friday 2nd August and Saturday 3rd August, 2013 at Hotel Transit, Mumbai
Giving a Positive / Long Lasting impression through leadership skills
Common challenges faced by individuals in successfully leading teams.
1.
Inspiring team members towards a common vision.
2.
Developing concern for the customer.
3.
Managing productivity and attrition within the teams.
4.
Separating the urgent from the important and focusing on doing the important.
Winning against objections / adversity
Samar was a sales manager in a fmcg company facing challenges of people productivity. Applying leadership concepts, he created a vision for his territory and aligned his team members to follow sales processes. Growth in territory – 22% in three months.
Jignesh was a sales manager in a pharma company facing huge issues of attrition in his team. He practiced coaching skills with his team and taught them how to handle the Doctors better. Within a couple of months, the doctors started understanding the benefits and started prescribing the company's medicines. Attrition, which was high, dropped to less than 10%.
Objectives of the workshop
By the end of the workshop, trainees would have:
Understood the importance of vision and developed a powerful vision for themselves and their function.
Developed a customer service orientation for their departments and themselves.
Understood the importance of planning and time management and developed techniques for the same.
Understood the importance of coaching team members and learnt the skills of doing so.
Learning from the workshop
You will learn how to apply leadership concepts to your role in the company and enjoy the benefits of higher productivity in your teams.
Senior or Mid-Managers, Team/Project Leaders in any company who have to execute strategies through their teams.
Workshop Sessions: A brief overview
Day One:
Morning Session: Building a Vision
Afternoon session: Developing a Customer Orientation.
Day Two:
Morning Session: Planning and Time Management
Afternoon session: Coaching your team
The workshop will be conducted with a balanced mix of activities, presentations, interactive discussions, case-studies and role plays. There will be an emphasis on applying the tools to actual work and life scenarios.
Facilitator's Profile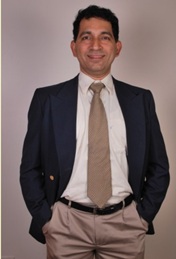 Maneesh Konkar
has being in the field of training for more than 10 years now. His core expertise lies in providing training & consulting advice to achieve competency development in professional managers leading to productivity improvements. Some of the training modules he has conducted are on personal effectiveness, managerial effectiveness, goal setting, planning, team building, influencing, sales & negotiations, etc and consulting projects (conducting assessment centres, designing competency frameworks, training assessors and rolling out the entire process across an organization.
Maneesh is an MBA from IIM Bangalore and after working in ITC in the Sales function, he started his training career with the IT industry at TCS. Since then he has trained thousands of young leaders at various companies in the areas of Sales, Leadership, Managerial Effectiveness and Finance. A partial list of clients appears below.
Just recently he has also written a book "Young Leaders at Every Level". He also writes a blog "Young Leaders at Every Level".
Some of his client organisations are ICICI Bank, I-Flex, Hyundai, Asian Paints, ITC Group, Grasim, Godrej Hershey's, Naukri, L'Oreal, Pfizer, Volvo, Mercedez Benz, GlenmarkPharma, Parle Agro etc.
For Registration Contact:
Venue: Hotel Transit, Opp. Hotel Orchid, Domestic Airport, Off Nehru Road, Vile Parle (E), Mumbai
Date: Friday, 2nd August, 2013 and Saturday, 3rd August, 2013
Timing: 9:00am – 6:00pm
The investment: Rs. 11,000 + 12.36% Service Tax (Inclusive of Course Material, Breakfast, Lunch and Coffee/Tea)
Discounts:
Till 31st May, 2013 Rs.9,000 + 12.36% Service Tax
Between 16th May, 2013 & 5th July, 2013 Rs. 10,000 + 12.36% Service Tax
Corporate Group Discounts – 5% (In case of nominations of 3-5 participants)
Corporate Group Discounts – 10% (In case of nominations of 6 or more participants)